I've had this since it was about the size of a quarter, now it's filling out a 4" pot nicely. This is it's first bloom. The flower is actually more salmon in color than the pink hue in the picture. Can anyone confirm the name?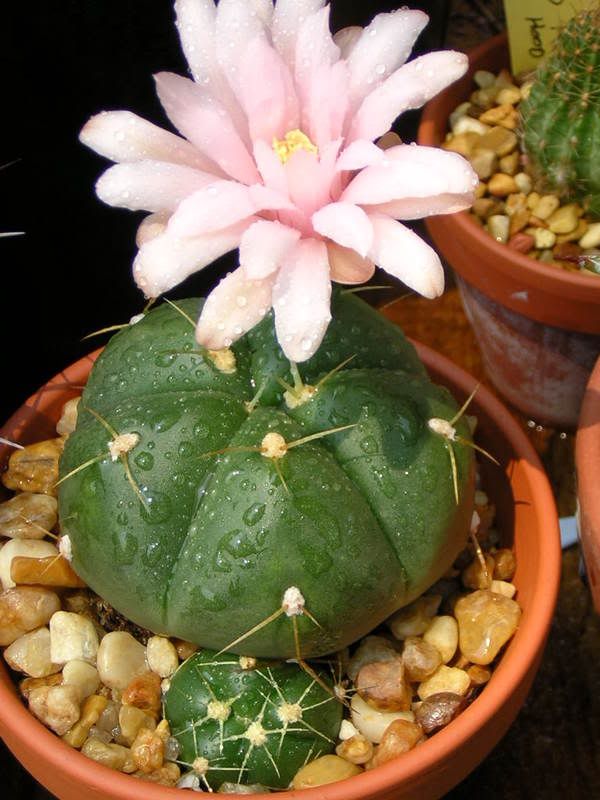 I'm also unsure of the ID for the Gymno to the left in the second picture. It has large pinp flowers.
The lobiviopsis 'little red riding hood' in the background is a pup that never went dormant over the winter...
Thanks guys...
Gil