1. First you need super-glue.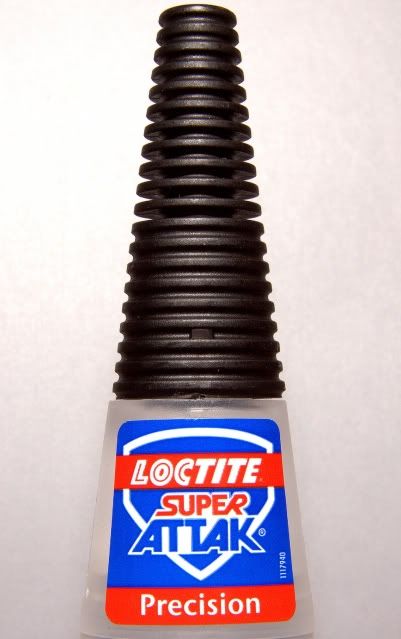 2. Next something to clean your tools with. I use this hand gel.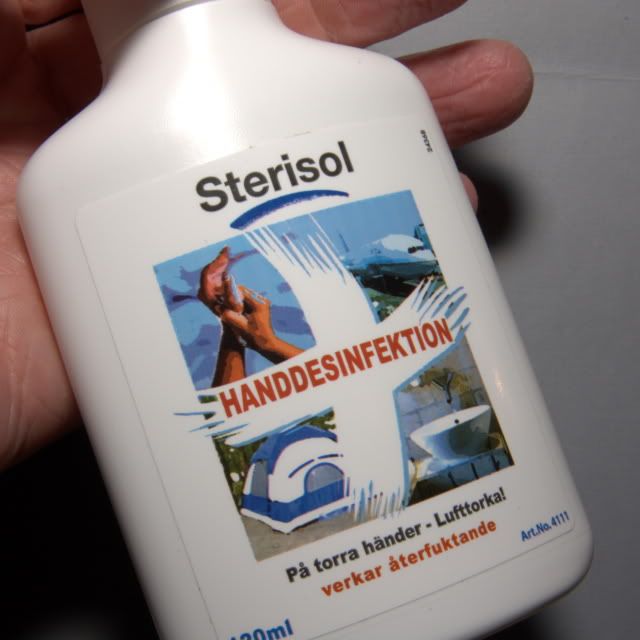 3. I use a paper knife...
4. Time to make the cut. In this demonstration I make a top cutting for future growing.
5. This is how it looks like after the cutting.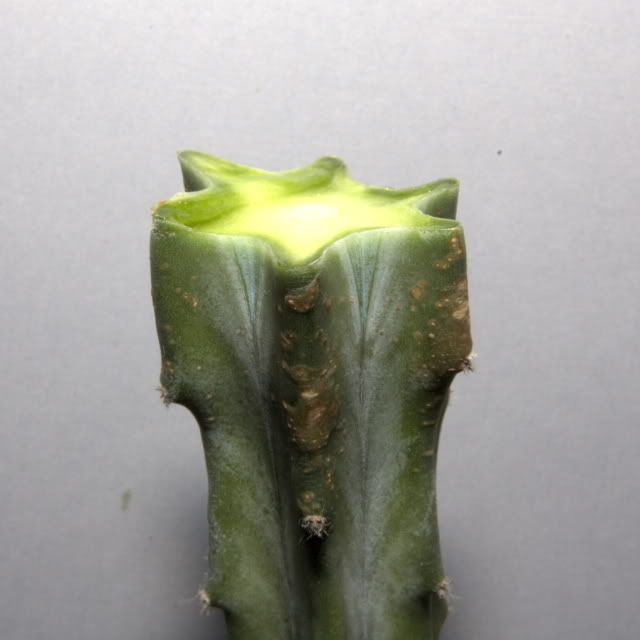 6. The first cut to make a good platform for the graft.
7. Now you have a choice where to make the cut, depending of how wide the scion is.
8. Time to prepare the scion.
9. This time I pulled the "older" seedling from the pot and cut it from the root afterwards.
10. Then cut the stock where it fit the scion.
11. Align the scion so the vascular rings get contact and add some pressure. Add super-glue to the part you can reach without removing the pressure.
12. Wait for a minute or two and rotate the pot. Add glue to the rest of the joint.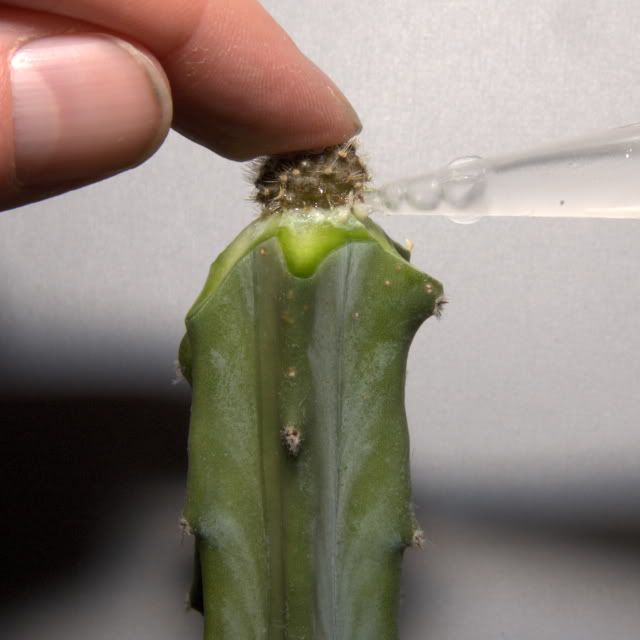 13. Wait for some more minutes and the glue have hardened.
Finished!!
2010-10-23
2011-07-27