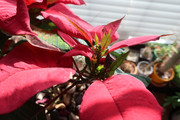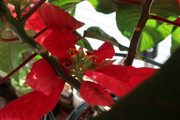 Do you toss Poinsettia (Euphorbia pulcherrima) away soon after Christmas or you keep these longer, until it is possible?
If your cacti mess in your job just forget about the job.
°C = (°F - 32)/1.8
Posts: 533
Joined: Mon Mar 22, 2021 7:38 pm
Location: Bloomingdale, NJ (USDA Zone 6b)
Contact:
One Windowsill

wrote:

↑

Sat Aug 21, 2021 8:44 pm

jerrytheplater

wrote:

↑

Sat Aug 21, 2021 2:37 am

rsz_2021-8-10_u_gibba_flowering_4.jpg

That is the kind of weirdness I like to see people growing. Stunning flowers as well.
That ceramic dish which contained the Utricularia gibba broke over winter. I transplanted the sand/peat mix into a plastic tray and it is outside now, but no sign yet of the Bladderwort. I'm having to wait to see if it comes back. Plenty of flower buds on my early Sarracenia pitcher plants. S. flava is one of the earliest. Brought them in last night as temps went down to 29F and I didn't want to chance it. My Venus Fly Traps are showing very early growth.
Jerry Smith
Bloomingdale, NJ
45 inches (114 cm) rain equivalent per year, approx. evenly spread per month
2012 USDA Hardiness Zone 6b: -5F to OF (-20C to -18C) min.