I'm new to the forums and still very new to succulents(bought 3 last year that lived, and bought some more this year).
I've been nervous about buying a split rock, but I saw one about to bloom, and decided to buy it. I've heard these guys don't like a lot of water, and after reading some stuff on the internet I'm worried it's rotting. I haven't watered it at all since I bought it(about 2 weeks ago), because the soil was wet when I got it. The holes concern me.
1 side.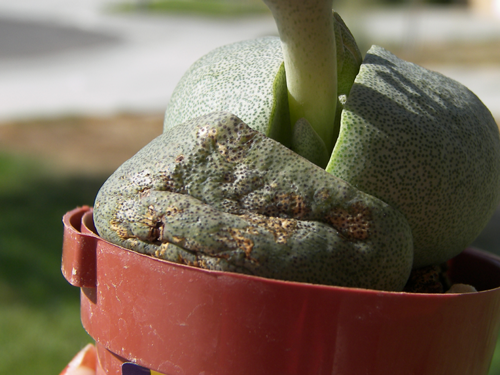 The other side.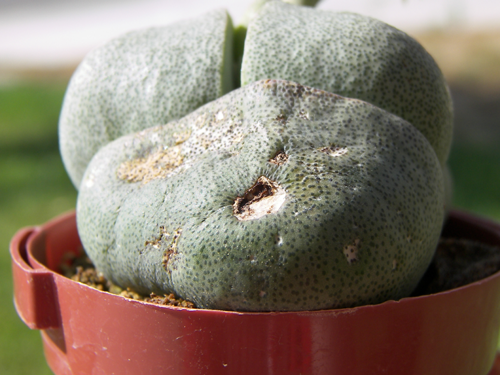 The plant. It was blooming for a few days, and now it's sending up another.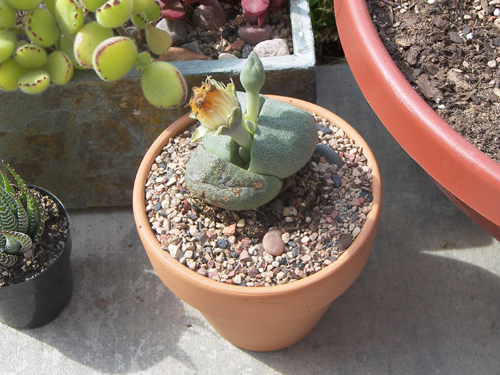 Is this normal? Is it rotting? Is it savable, or should I just enjoy it while it lasts?
-----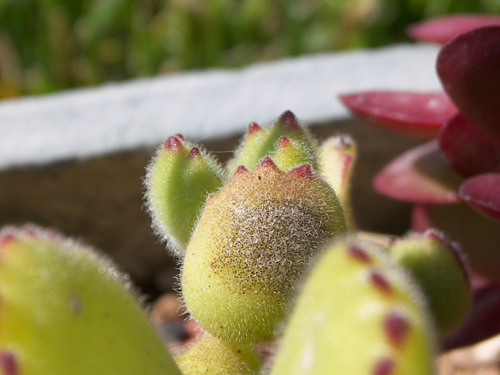 Is this sunburn, or something I should be really worried about?
Thanks.