It's been a funny experiment over here, growing thousands of plants without a greenhouse. The 4 large boxes of seedlings spent the winter outside, with nights in the outside room with the water heater in it. The plants did really well but have yet to truly wake up, well at least most of them. Some of the cooler night growers like Escobaria and Cochemiea and Echinomastus are putting on a lot of new growth now. Pictures soon.
Meanwhile, I sowed *a lot* of seeds this year too. Some pics of the 2 month old Echinocactus/Echinomastus:
Echinocactus polycephalus, Inyo County, slowed way down since germination. But still putting on growth:
The xeranthemoides Meadview bunch:
Echinomastus intertextus, Santa Cruz County AZ:
E. erectocentrus:
erectocentrus 'acunensis' Florence, dramatically different spines already visible:
johnsonii lutescens, Wickenburg: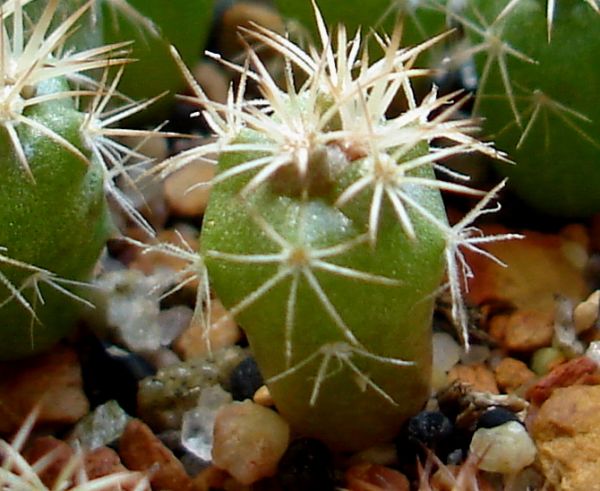 durangensis, MG seed:
mariposensis, MG seed:
Other recent sowings, Astrophytum asterias, 2 months: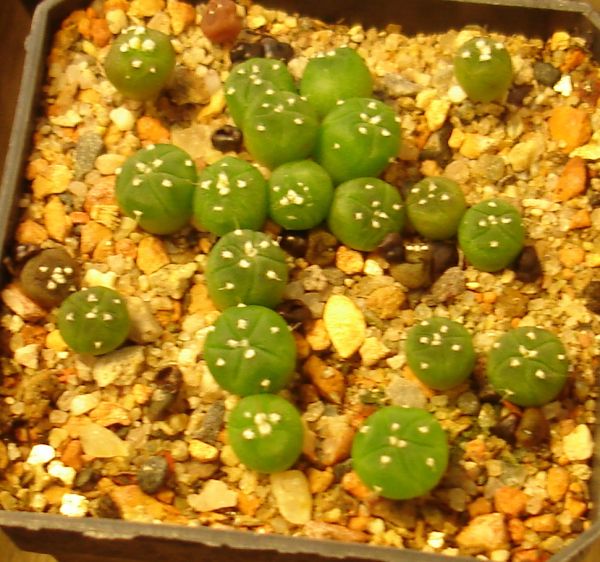 Two tiny Echinomastus hsipidus, 5 weeks old:
Echinocactus parryi, 3 out of 10, 4 weeks:
Overcrowded Echinocereus engelmannii chrysocentrus from near Meadview, 2 months:
Woefully oversown Astrophytum ccapricorne senile (l) and Escobaria tuberculosa (r):
Glandulicactus uncinatus, black flowers someday I hope, DJF615
Some of the seedlings from last year had a very cosseted winter on the indoor windowsill. A group of Wilcoxia albiflora and some Neoevansia viperina, diguettii and Wilcoxia schmollii:
Slower growing Wilcoxia poselgeri:
A variety of Baja plants, Cochemiea halei, maritima, Echinocereus ferreirianus lindsayi, other Baja Mammillaria:
Hope you enjoyed these seedling pics!
peterb