Moderators: ElieEstephane, DaveW
This has been a terrific year for my Hoodia plants. All of them show significant new growth and H. gordonii is already producing buds well ahead of the past two years. Hopefully I can get more than one of these species blooming at the same time so they can cross pollinate and produce seed horns.
"Whenever people say, 'We mustn't be sentimental,' you can take it they are about to do something cruel. And if they add, 'We must be realistic,' they mean they are going to make money out of it."
― Brigid Brophy
---
Posts: 46
Joined: Tue Jun 28, 2011 4:52 am
Location: florida
---
Hoodias are awesome!!
We sailed through endless skies
Stars shine like eyes
The black night sighs
The moon in silver trees
Falls down in tears

Light of the night
The earth, a purple blaze
Of sapphire haze in orbital ways...
---
My Hoodia hasn't done much yet this year, but the summer heat is really starting to kick in now so hopefully mine will grow soon too.
Your post reminded me of a plant someone brought to the Cactus & Succulent Society meeting back in May. I only had my camera phone with me but I had to get a shot of this plant!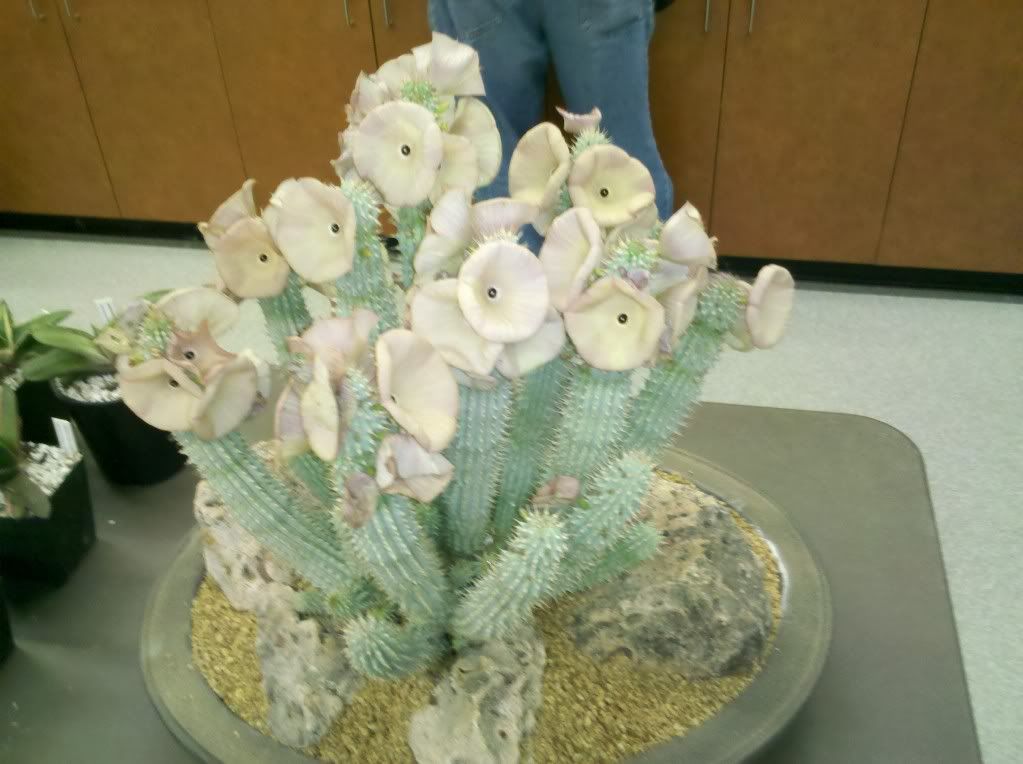 ---