Not everything reacts in the same way it turns out.

Noticed some mealies in the back corner of the collection yesterday afternoon and desided to give them a spraying for good measure, to late in the season to go hitting them with a proper soak of systemic. So I hit everything in that corner with Yates Folimat, an aerosol insecticide that I've used in the past with no ill effect....just haven't used it on these plants before.
Got somewhat shocked when I came home this afternoon and found my Lophocereus scottii mostrose looking like this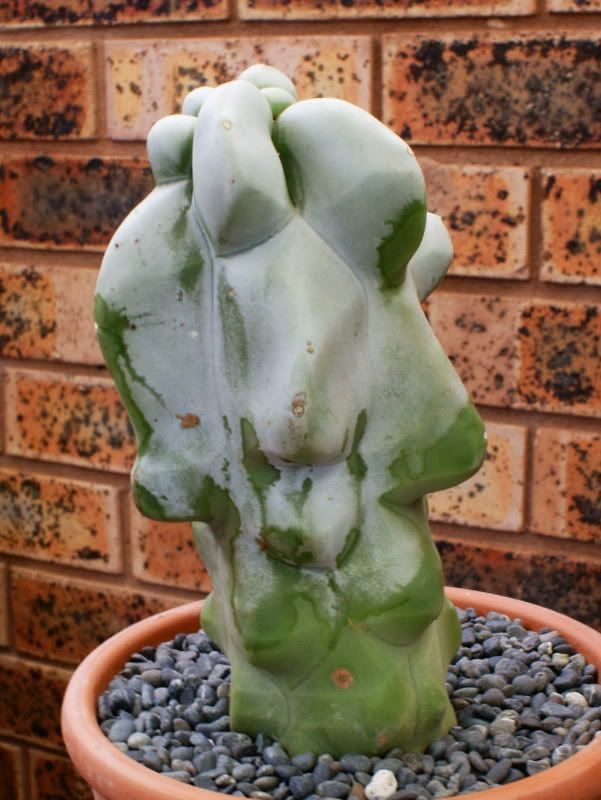 You can tell where I managed to give it a good coat of spray and what bits I missed, all of the skin that I managed to cover has turned a sickly grey/white colour.
Going to try and hit it with water and see if it scrubs off but I doubt it's going to work, have a feeling it's the skin itself that have marked.

Oh well, lessons learned I guess.