WOOT WOOT!! The mini GH hubby built me last yr with just scrap wood from out back the barn has made it thru its first harsh Northern Michigan winter without a hitch. Alot of people said, "Quote" not here but elsewhere, that this GH wouldnt make it thru the winter. it would colapse or that the plastic would turn yellow, NEWS FLASH for them she made it just fine and noooooooooo yellowing of the plastic..

Dispite HEAVEY snow, high winds, tree branches, ice she looks GREAT! Soon it will be filled once again with LOTS of plants, gona do alittle modifying and move the benches around and some outside clean up. Yes the plastic had some wrinkles in it when we put it together but at the time we didnt care..

Took these pics as the sun was going down.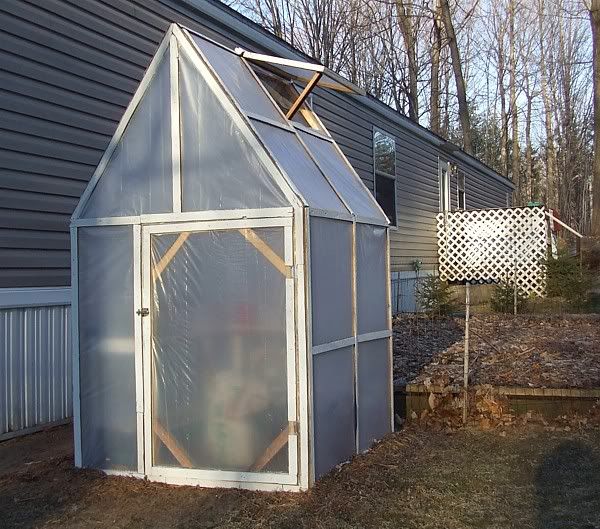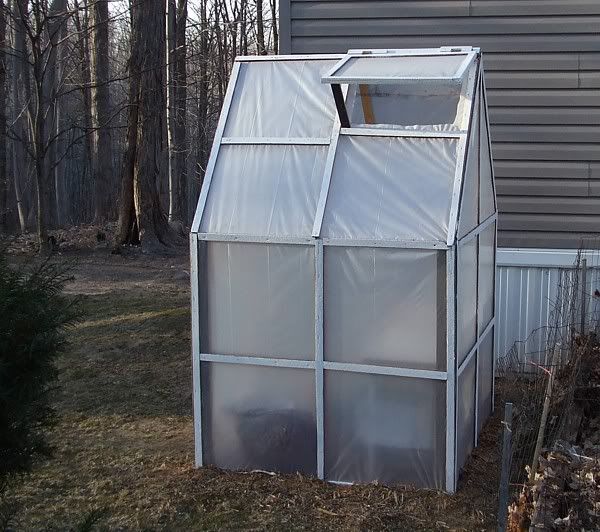 This one i tried to catch how the sun was shining on the GH thru the plastic the inside looked pink but aparently my cam dont show that to well..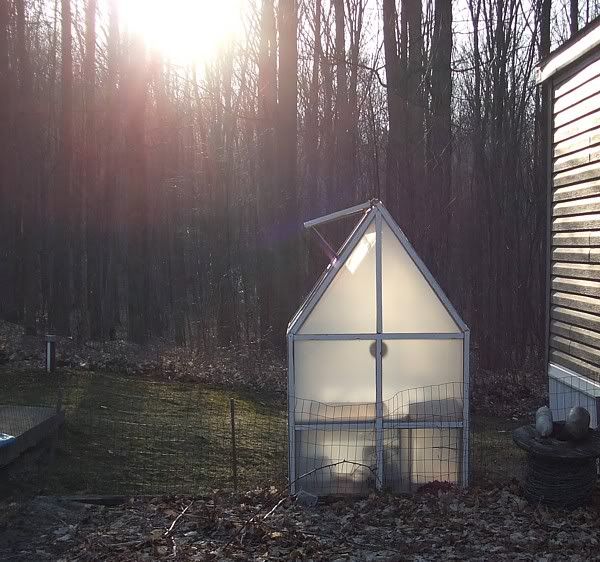 It was such a beautiful day today, now if only the nights would be alittle warmer..