Moderators: DaveW, elieestephane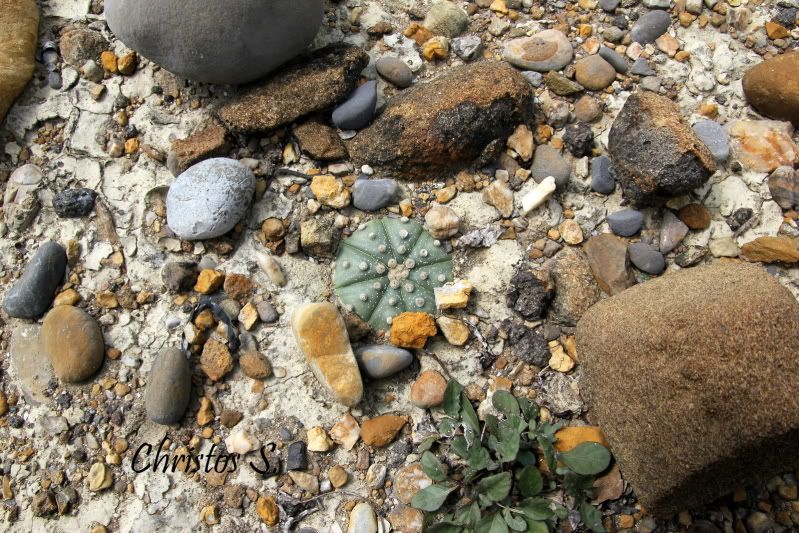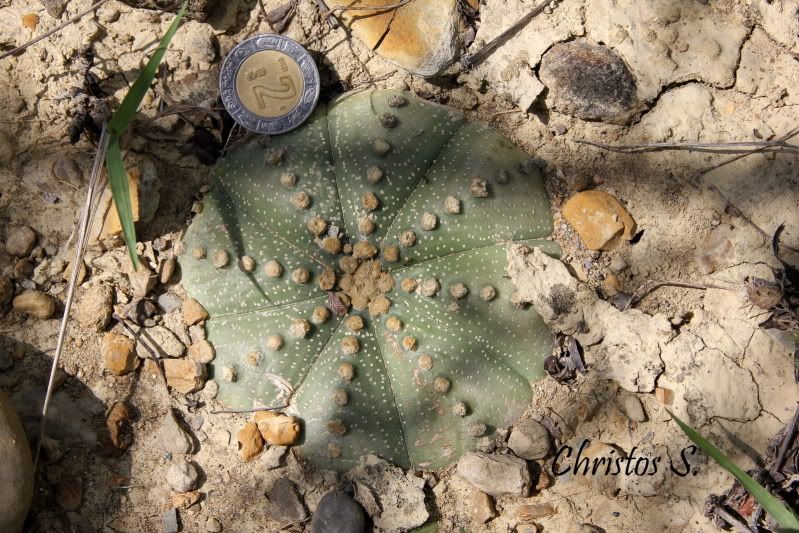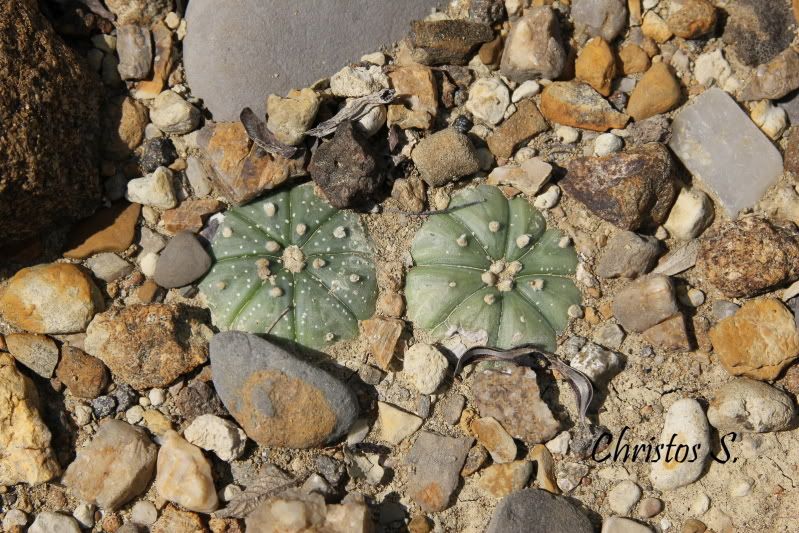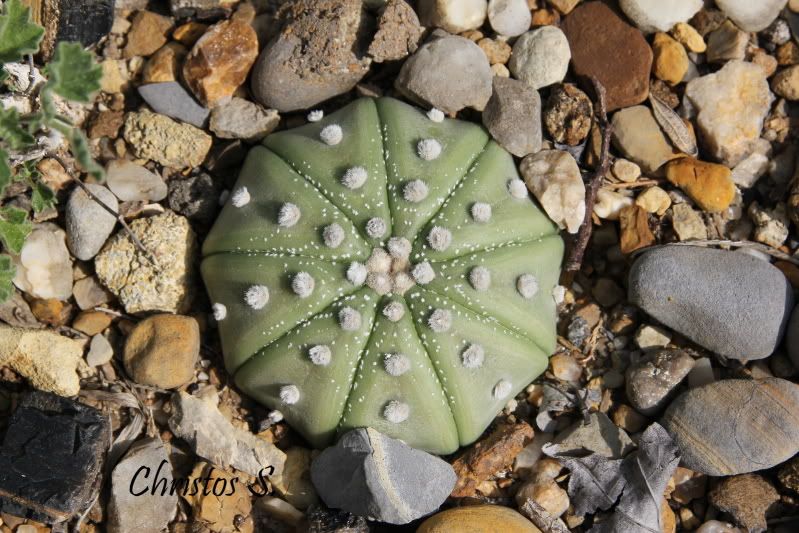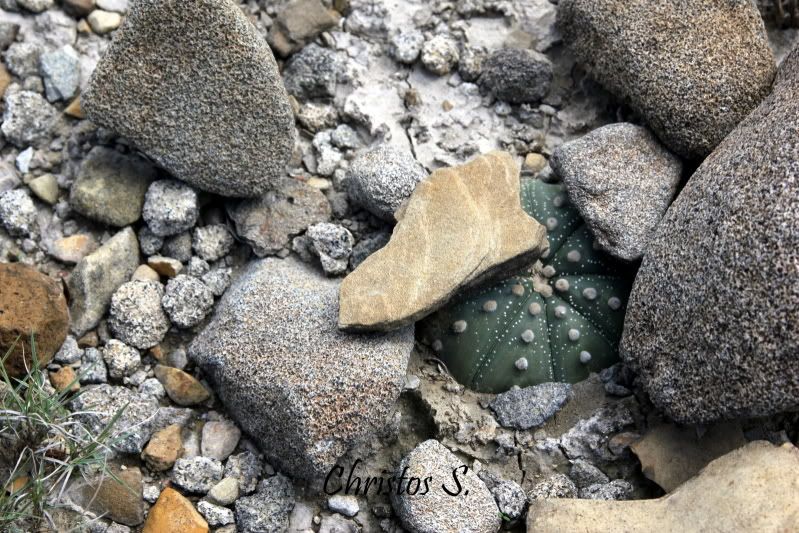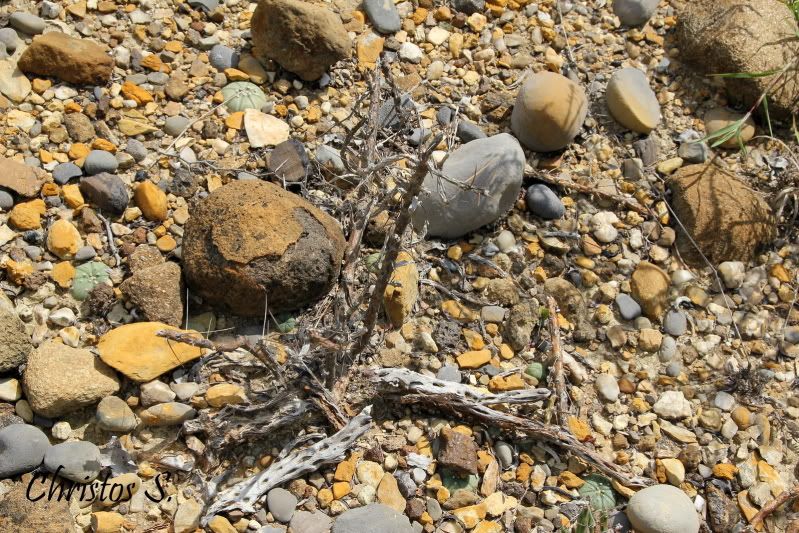 The last picture can work as a quiz too: how many asteriae do you see?


Cacti:plants with shape, strength and character.
---
What an awesome cactus! Thanks for sharing. And my guess is 7, maybe 8.
---
Fantastic! What strange ad beautiful plants. Great to see the variation in flecking even in the wild. In the last photo I see 7 small plants.

thanks for posting. These photo make me wish I were out in habitat.

peterb
Zone 9
---
Posts: 339
Joined: Wed Mar 23, 2011 6:00 pm
Location: Tucson, AZ
9 for sure, and I think I see a 10th!
---
definetly see at leat 9 living plants.
---
very cool!

Forget the dog...Beware of the plants!!!
Tony
---
Very neat. I love that last picture especially. I found 9 too.
All Cacti are succulents, but not all succulents are Cacti
---
Several (in fact I don't know how many because my eyes gone wet while trying.)

Maja
Strange is fun, cacti are funnier!
Google+
Flickr pics
Facebook
---
Posts: 1096
Joined: Sun Jan 17, 2010 1:25 pm
Location: Ellrich, Thuringia, Germany [Zone 6b]
Contact:
That are really some awesome pictures! TFS!!

I count 9 plants.
Only when the last tree has died, the last river has been poisoned and the last fish has been caught will we realize that we cannot eat money.
(Wisdom of the Cree Indians)
Cacti encyclopedia
|
Facebook
---
Most of you gave the right answer!
There are 9 asteriae in the picture.
Well done!!!

Cacti:plants with shape, strength and character.
---
Geez, even knowing everyone else sees nine, I see only four.

No telling how many cacti I would walk past in the wild!
---
---
Who is online
Users browsing this forum: No registered users and 3 guests