The following photos are from a level muddy terrain in Tamaulipas, where Echinocactus texensis coexists with Astrophytum asterias and Mammillaria heyderi.
There are plants of various ages. Some have their top only sticked out, some lucky ones have found protection under another plant (the most beautiful cacti are almost always at protected places), some didn't make it and suffered a natural death, with the remains of their spines reminding their seased excistance over the place.
The coin I used for comparative measure is a 2 peso coin, which is about the size of a 1 euro coin.
Echinocactus "the horsecrippler" texensis ...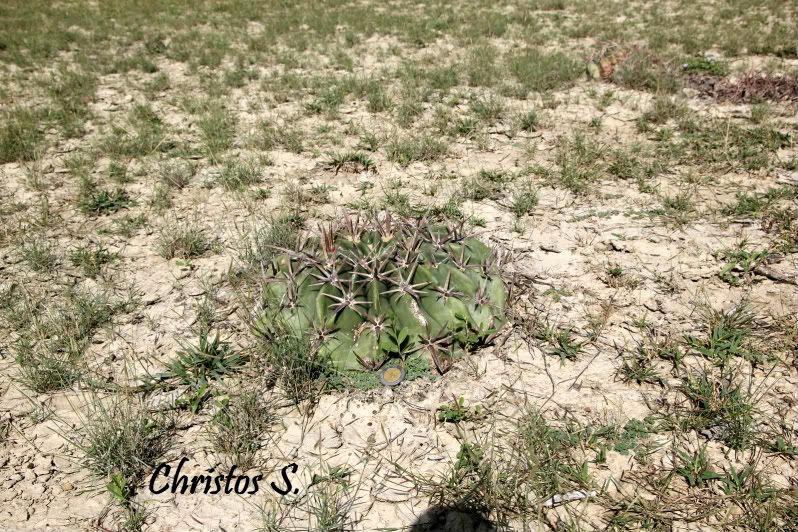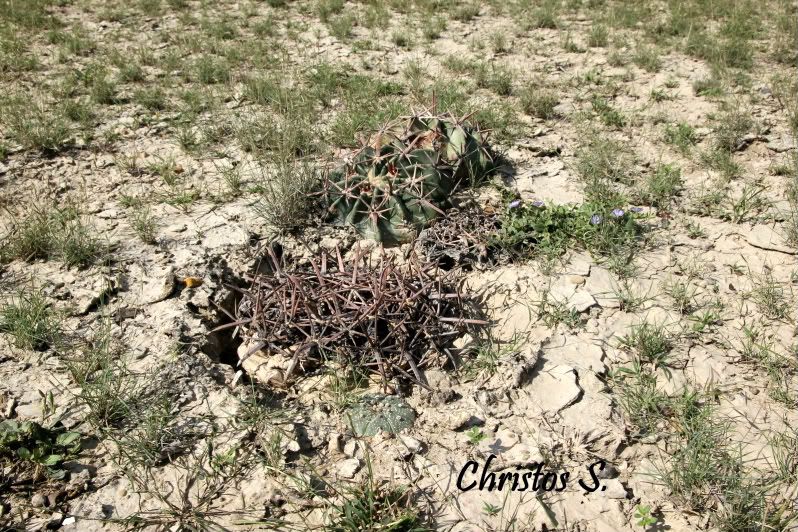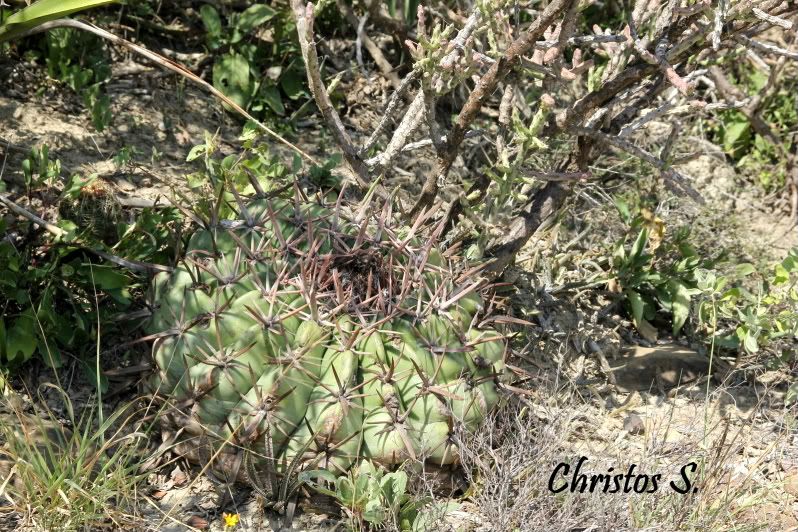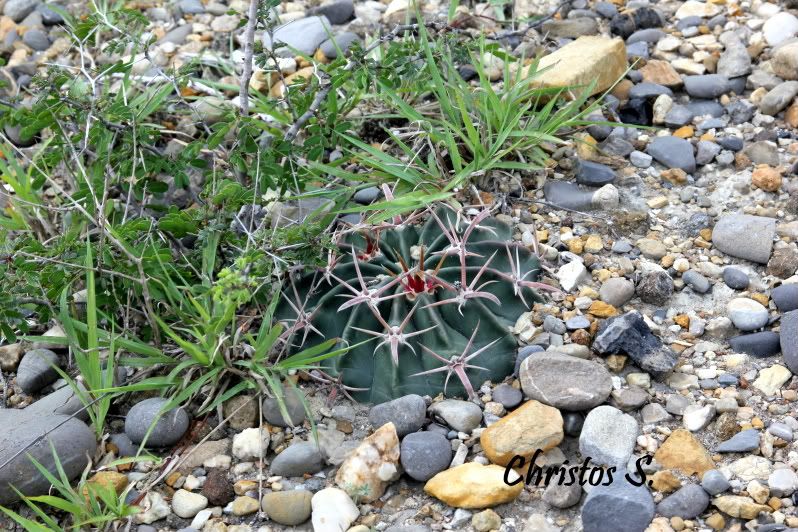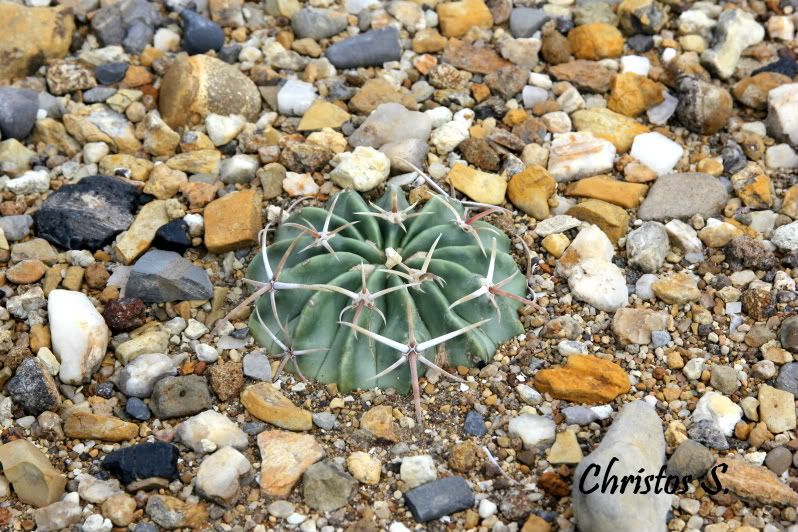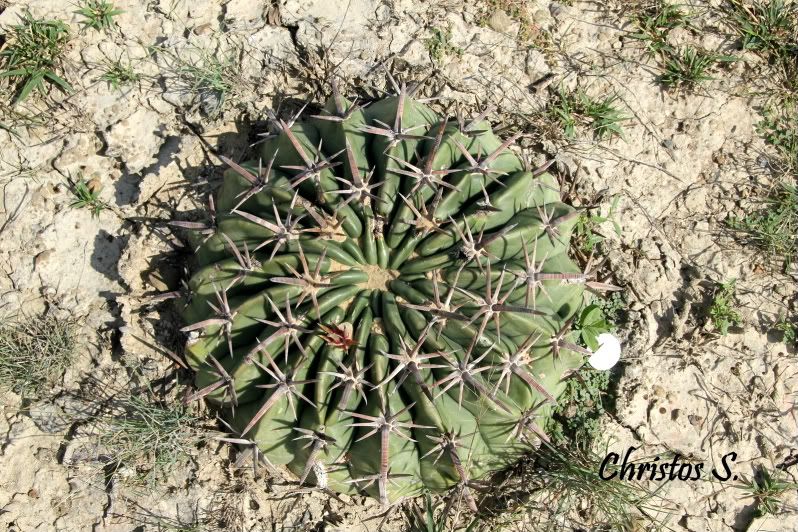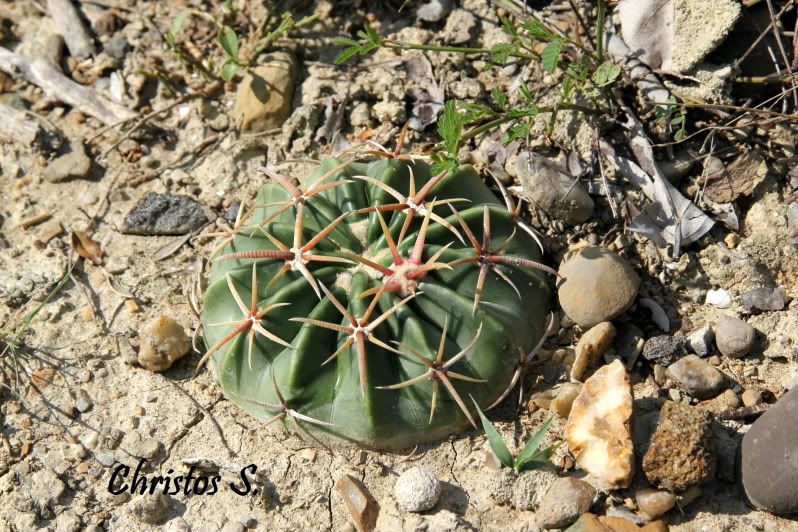 In the last picture theres a Mammillaria heyderi at 9 o' clock, E. texensis at 11 and A. asterias at 12 and 2 o'clock.