I have been taken pictures with cameras, on and off, for more than 25 years. The cameras I've been using is from many different brand names; Minolta, Canon, Nikon, Leica and Hasselblad. But they all have one thing in common; they are all
SLR
-cameras.
Back in the old days all images was on
real film
and the size on the negative frame was
24 x 36 mm
and 60 x 60 mm (Hasselblad). In the old days you had to wait for a while to view the result, but now you can view it in seconds. In the old days you have to pay for every film, the processing and the paper copies; now you only pay for the hardware and the paper copies.
Today I use a
DSLR
, same type of camera but digital. I haven't done this digital photography for many years, but I have learned things over the years (and still do).
My hardware setup today is:
Canon EOS 60D - house
Sigma 70/2.8 1:1 Macro - lens
Canon 17-85/4-5.6 IS - lens
Metz macro flash
2 tripods - one for the flash and one for the camera
My camera has a
22.3 x 14.9 mm
CMOS sensor and can produce pictures with a size of
18 million
effective pixels; that is
5184 x 3456 pixels
.
If you want to read more about Canon EOS 60D you can look
here
.
I always take my pictures in RAW-mode, which creates 20Mb files. I do that because then I can change everything when I convert them, except the focus.
I think of my raw-files as negatives in the old days. Give the negatives to a one-hour store and make copies and you will find out what you like. Give the negative of the pictures you really like to a professional that really know how to tweak everything, blow it up large and frame it.
The big different between compact cameras and the DSLR is the size of the sensor. With a large sensor you don't get so much
noise
that you get with a smaller one. The other big different is that you can choose which type of lens you want to use. You can use an inexpensive lens when you walk around on a holiday and a high quality lens when you take macro pictures or close-ups on animals.
Let's go back to the sensor size. I will compare my camera with a
Canon PowerShot G12
that have
10 million
pixels but is a so-called compact camera. It has a 1/1,7" High Sensitivity CCD sensor and produce pictures that are
3648 x 2736
pixels. The size of the sensor is
5.7 x 7.6 mm
.
If you want to read more about Canon PowerShot G12 you can read
here
.
To compare the size of the sensors I have made a drawing, but it's not in 1:1 scale of course. The yellow area shows the size of a full-frame (36 x 24 mm). The blue area is the
EOS 60D
and the green area the
PowerShot G12
.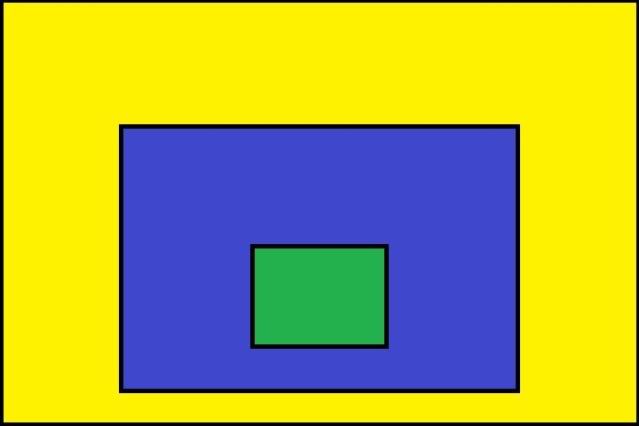 Lets do some calculations.
Canon EOS 60D
/18 million pixels:
22.3 x 14.9 mm = 332.27 mm²
18 000 000/332.27 =

54 172.81

pixels/mm²
Canon PowerShot G12
/10 million pixels:
7.6 x 5.7 mm = 43.32 mm²
10 000 000/43.32 =

230 840.25

pixels/mm²
It's a lot of pixels each square millimeter of the sensor has to create.
Some extra features with the 18 million pixels frame are all the crop possibilities. For instance, if I use my macro lens as close I can I get a 1:1 macro, but if I crop the image down to 3000 x 2000 I get a 1.5:1 macro in 6 million pixels. Or if I use my Canon 17-85/4-5.6 lens and take a picture over a nice landscape in focal length 17, then crop it down to 5184 x 2000 I get a panorama in 10 million pixels. When I take pictures of plants and flower I like to crop them down to square shape and then I still have 12 million pixels in that image. But of course, I always scale them down when using them on the net.