Well Gem the problem is that I had around 4 other cacti in flower, and I was never able to see their flowers fully open, the best one was this one here...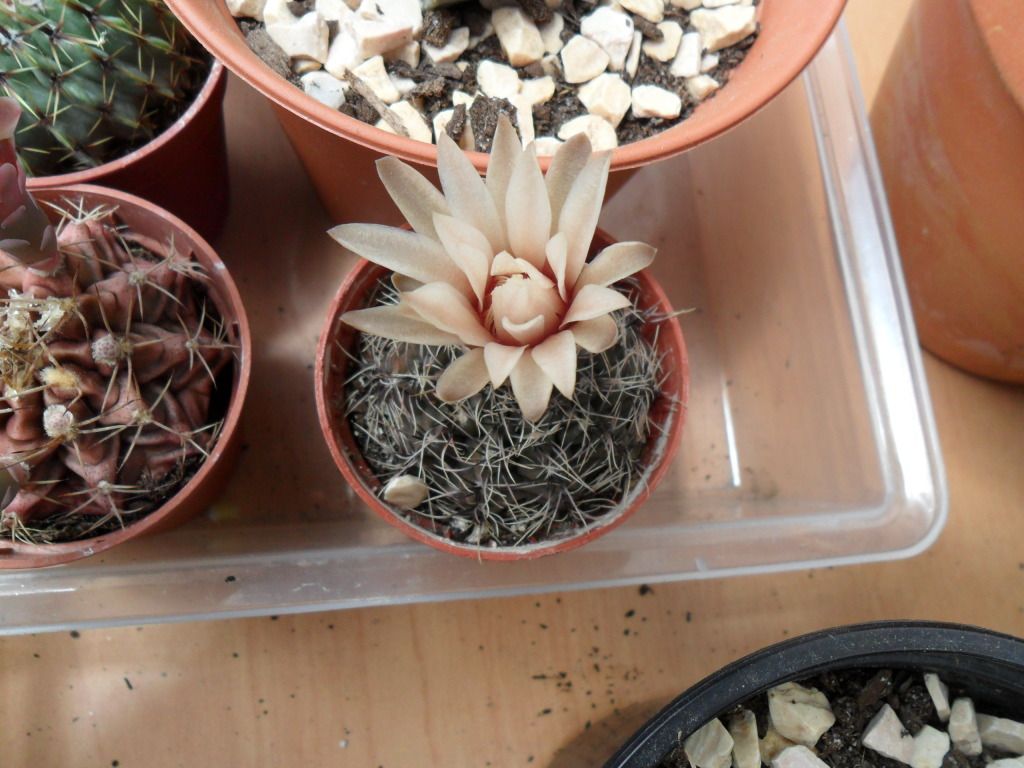 Yes it is another gymno, i love gymnos

!!
But yeah the other ones didn't open that much.. this as been just a terrible summer, right now it's actually raining outside and it will rain again tomorrow, and maybe even Monday

Hey StrUktO!!
Yeah we have been having some warm weather but not enough, and it pretty much rains every week... Thank you for the identification