So i decided to start this little thread so i can share with you all my ongoing adventure with cacti...in a flat

Since i got my plants almost a month ago, i have reppoted them twice, got two of my babies sunburn, and i got some new aditions.
Here are some pictures of my boys.
My two lovely Trichocereus bridgesii and one of my hoodias.
My stenocactus, my john doe cactus in the middle and my other hoodia.
My lovely lopho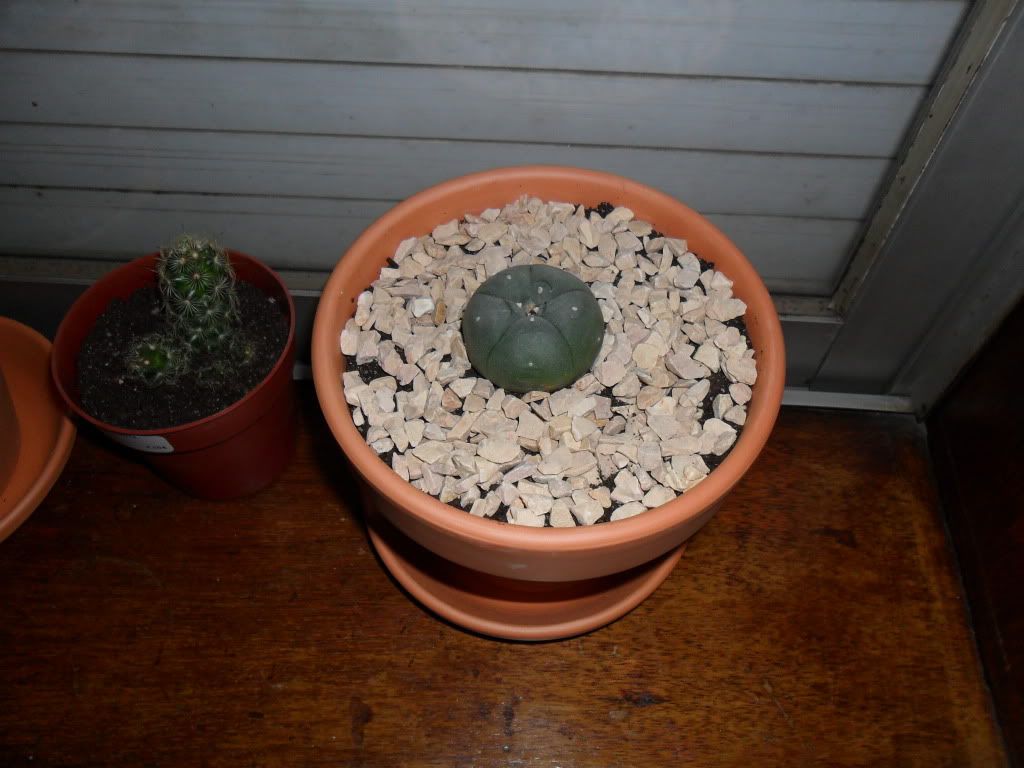 One of my new adittions, i think its a Haworthia attenuata.
My other newcommer...i think its a M. Elongata.
I'm still a complete newbie, but i am doing my best to know more so i can care from my cacti properly...even though im trying my best, sometimes my best is not enough

Two of my boys got sunburned...The first one was the john doe cacti here, with those black spots (im guessing they are sunburns)
And my lovelly hoodia, that now bears some nasty scars

... I wasn't very worried about the john doe, but the hoodia is my favorite and i was upset...but eventually i got over it, those scars will give it some character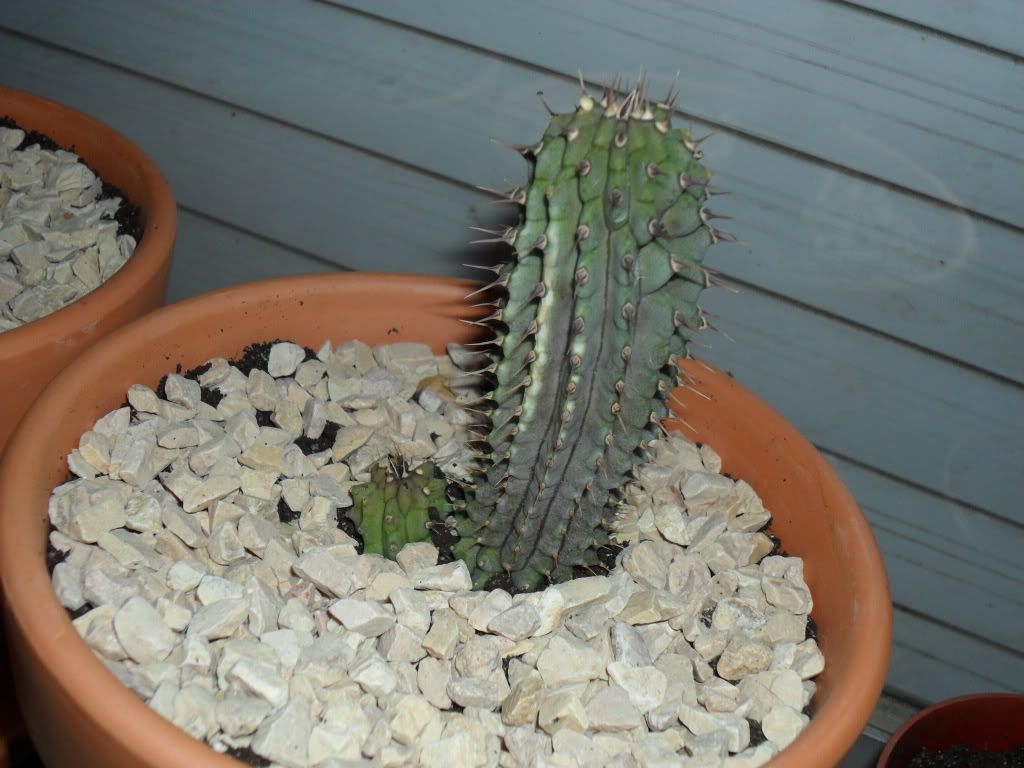 So here they are

. I know i don't have much to show but i hope in the future i have more cacti to show and hoppefully the ones i already have are bigger and stronger

.
Thank you all for your time