Well its not spring 2011 to be building yet, but we have some nice indian summer days and im taking advantage of it, working on marking out where the 2 GH's are gona be and digging out my frame boarder, but i know it will get some what filled back in durring winter so we will have to re-dig alittle and level it out befour building come spring, heres just a pic of where its gona be and what trees im taking out which are marked with arrows.

Im gona also post drawed out on paper my build plans and post that tonight, this will give you all a idea of whats to come spring 2011.. Yes that little baby pine tree is now gone and moved to a new spot. The main GH thats gona be all cacti & succulents is gona be 8x12 and the smaller tropical GH for my AV's, Begonias and orchids will be 7x8 or we may go 7x10. There gona be end to end with space between incase i need to service the end of the GH's, both will have electric run to them. I will post more info when i post the drawings..
Come on winter hurry up and leave so i can get to building come spring..

just a quick pic of a layout i did on paper, i have many many more drawings..

Gona have a patio area, also the pond will be close by and a walkway from one GH to the other with some landscaping.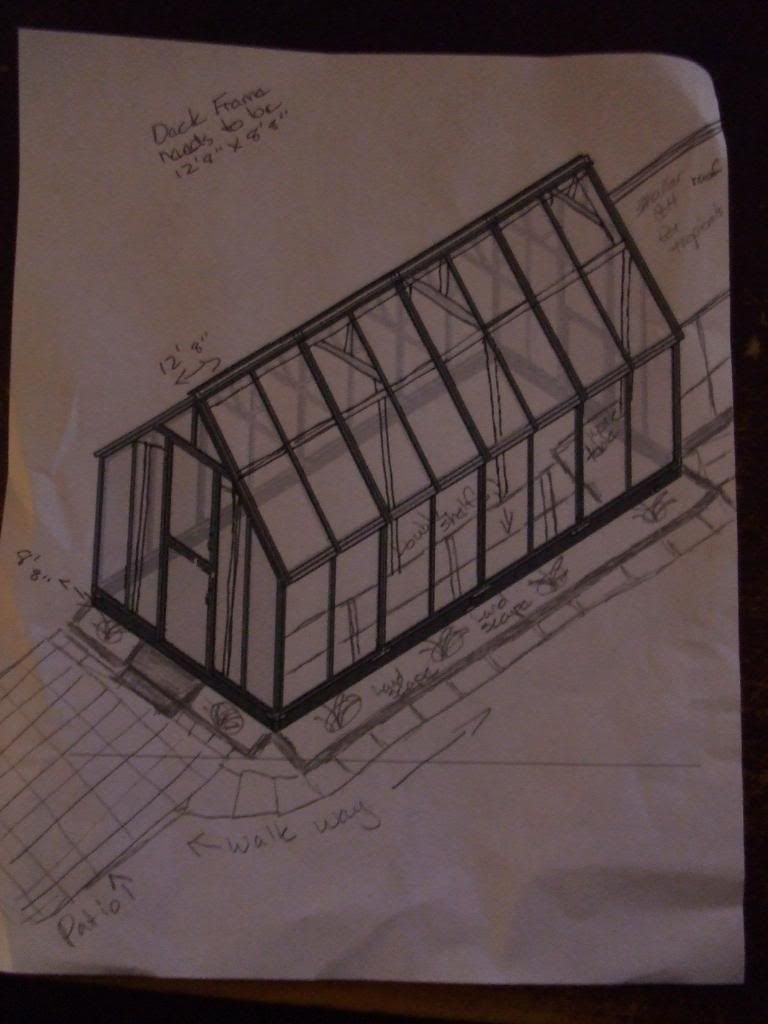 The next several months are just not gona go by quick enough for me.. LOL!!