Hello. I am very new to cactus care. I have a few cacti that I need help taking care of. I would also like to identify them.
I currently have 2 medium (normal small plant) sized cacti, and 3 miniature cacti.
Here are the two medium cacti:
#1
This one I got last month. It has had no problems. I would like to know how often to water it.
#2
This one isn't doing so well. I have had it for 6 months, and recently it started its decline.
In the picture below, 2 of the 3 large stems are dead. The one on the right kind of rotted; the one in the center was knocked by something and broke off at the base; and the one on the left is alive.
I need to know how often to water it, and any other care instructions that can keep the last piece alive. And is it possible to save the broken off part?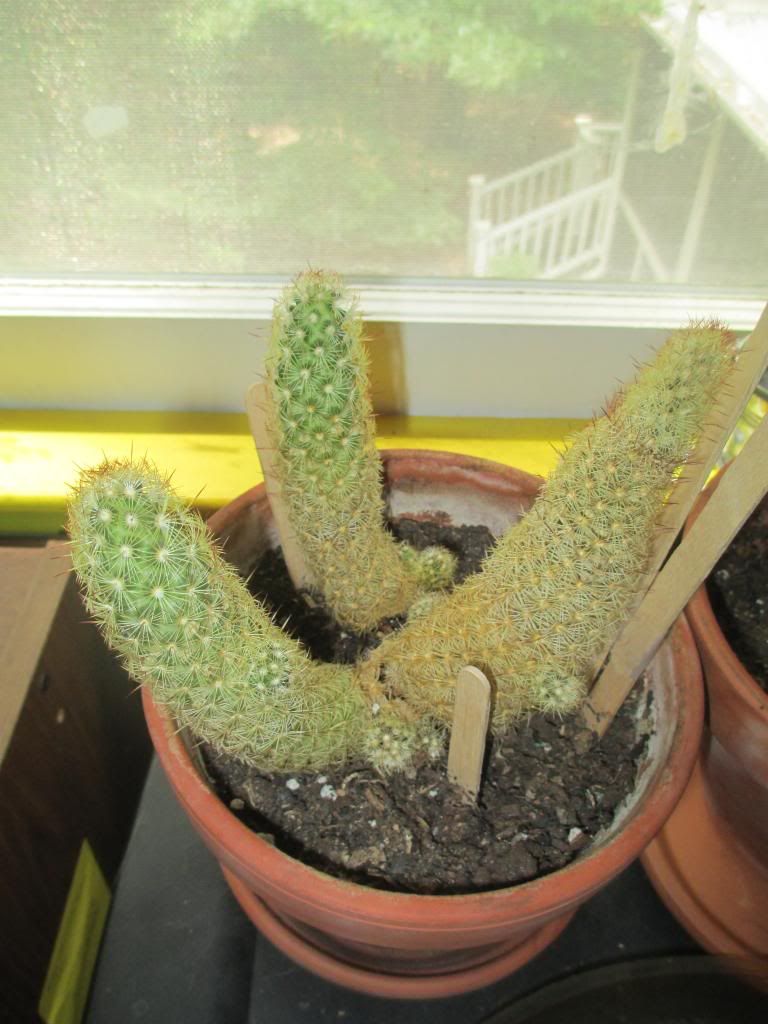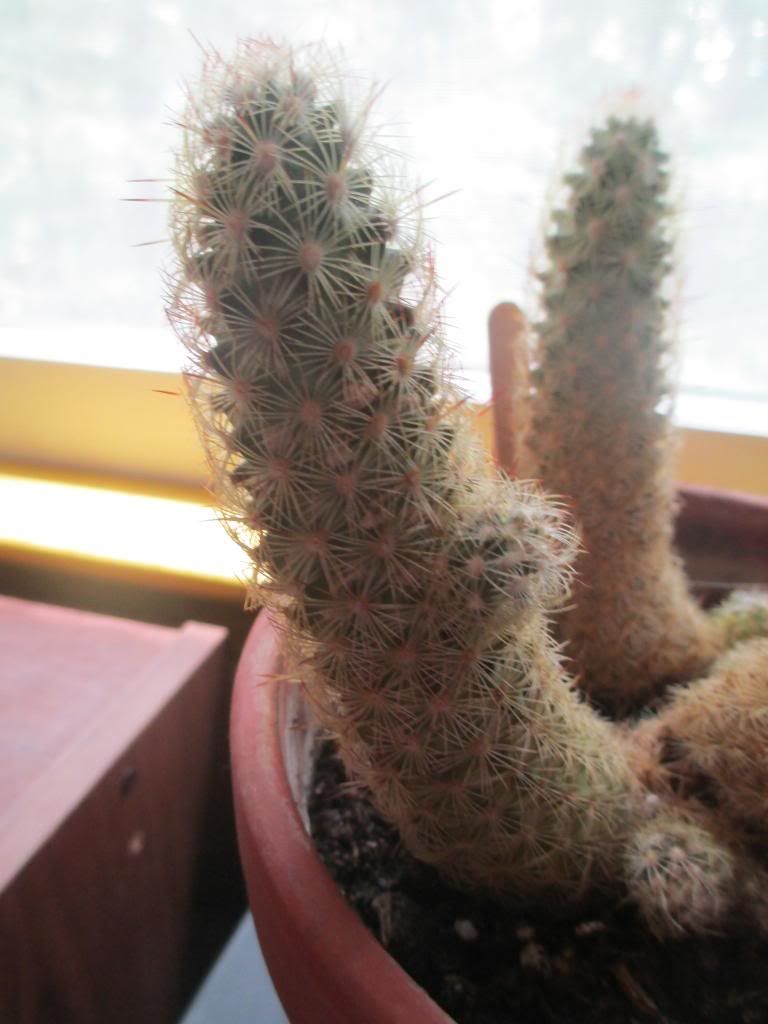 Here are the 3 mini cacti:
1&2
These I got in a kit a few days ago in Arizona. Flew them back to Virginia, and planted them.
In the care instructions, it says to water 1 tablespoon/per month/per plant (if soil is dry). Is that a good amount?
Also, I think it may need a bigger pot. Does it?
One of the cacti looks shriveled at the base, but I don't know if it is supposed to be like that, since that part goes under the soil. Is it okay?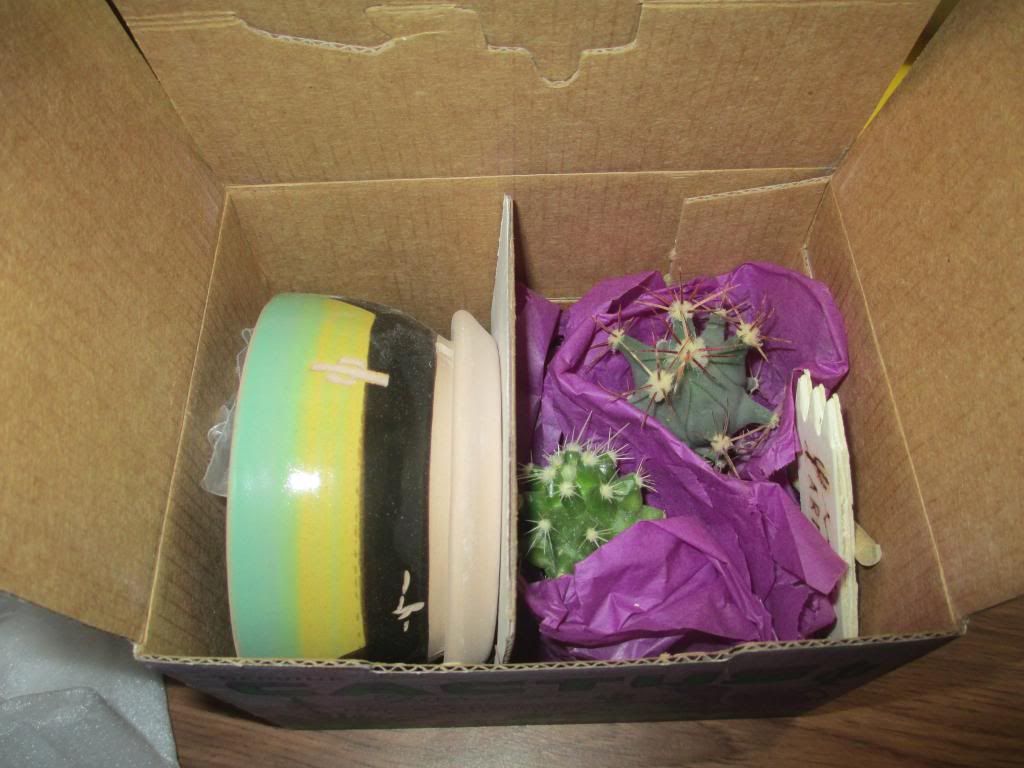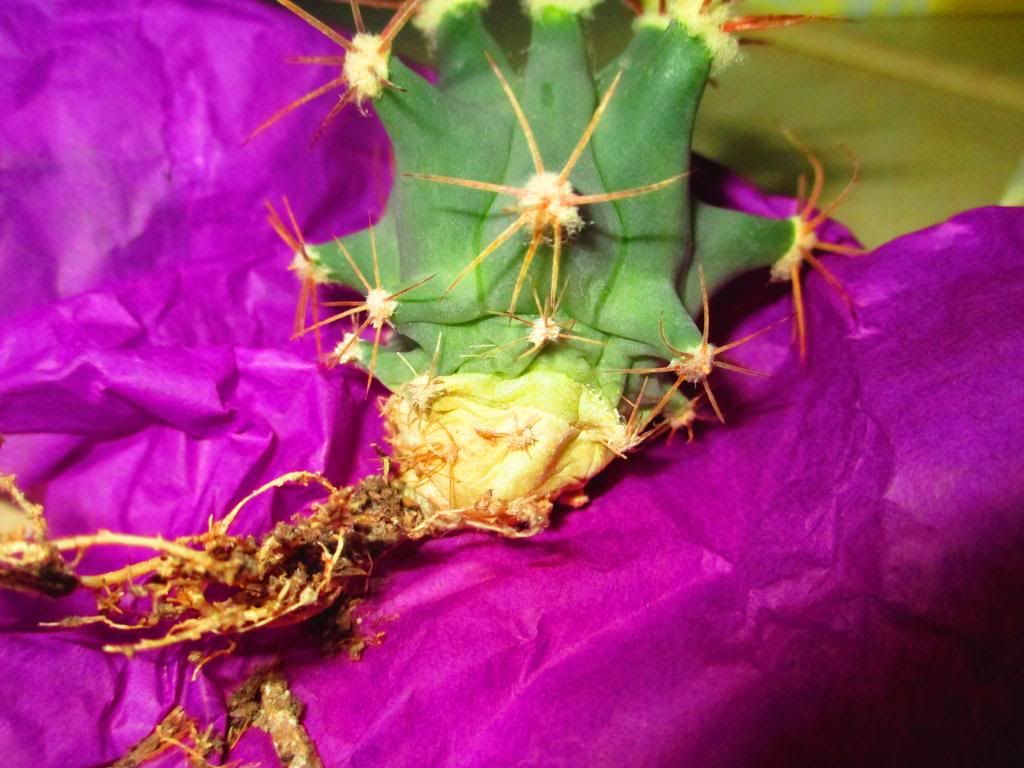 #3
This little guy I also got from Arizona. It is in a little pot the has the top of the soil glued down. The instructions say to set it in a saucer of 1/4-1/2" water for 10-15 minutes every month.
Should I removed the glued-down part and/or transfer it to a bigger pot, or is it okay as it is?
As with the first one, I'm also wondering if it is okay for the base to be yellow.
I also have cactus seed, how should I go about planting it?
Thanks!