Moderators: ElieEstephane, DaveW
Enjoy.
E. arizonicus?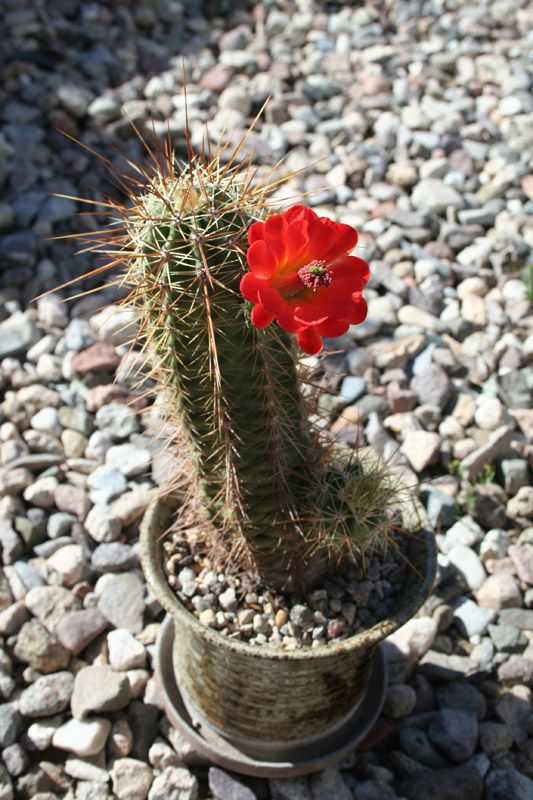 E. fasciculatus?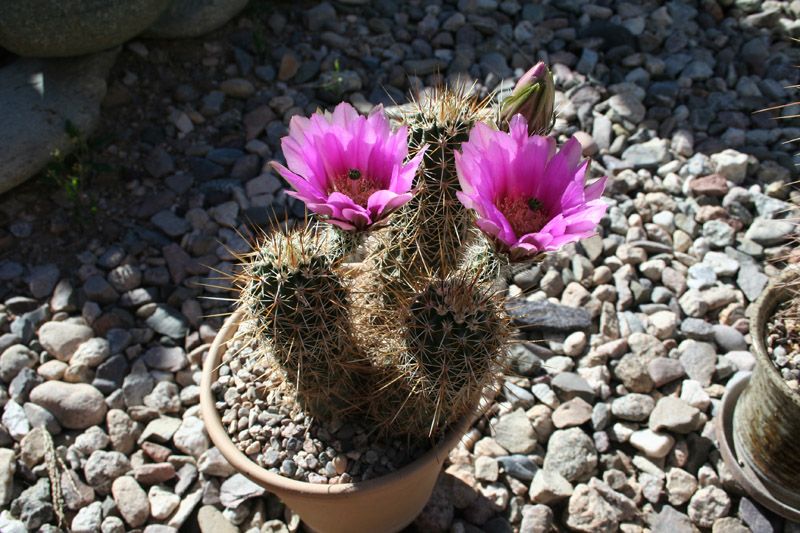 E. engelmannii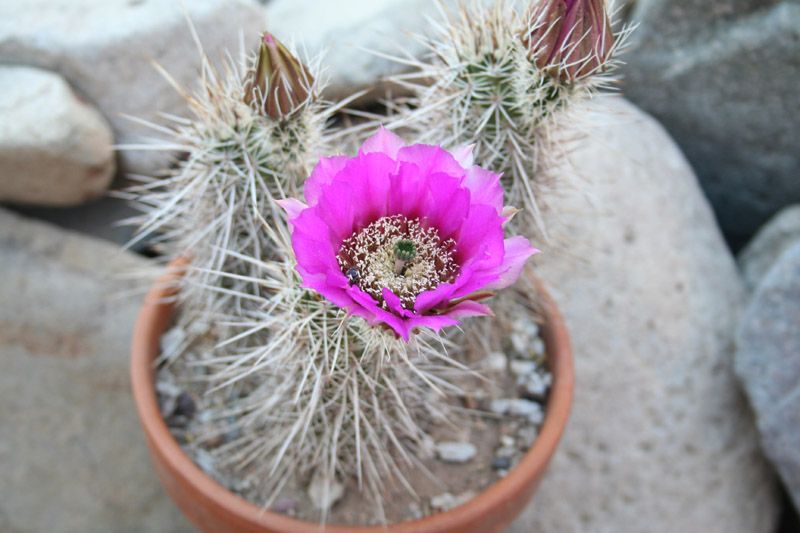 E. reichenbachii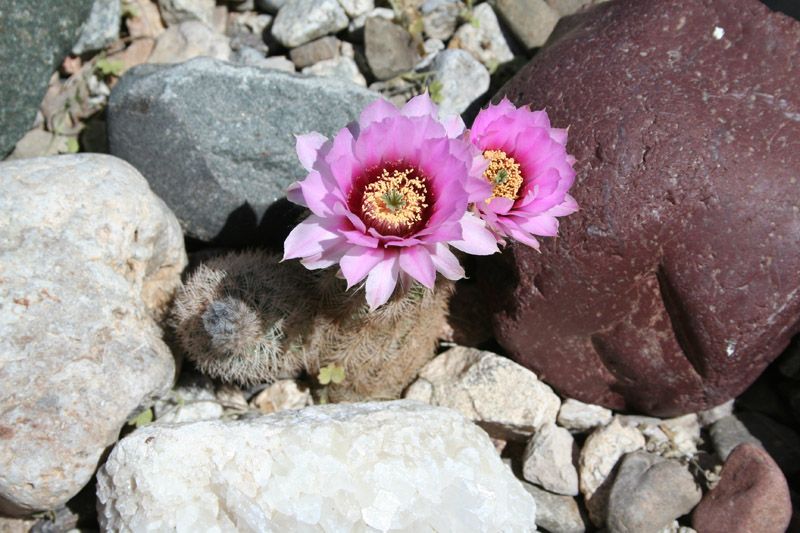 ---
Maja
Strange is fun, cacti are funnier!
Google+
Flickr pics
Facebook
---
lovely!
With apologies to the late Professor C. D. Darlington the following misquotation springs to
mind 'cactus taxonomy is the pursuit of the impossible by the incompetent' - Fearn & Pearcy, Rebutia (1981)
---
Posts: 951
Joined: Tue Jul 10, 2012 11:38 am
Location: Manado, North Sulawesi, Indonesia
Contact:
Nice flowers....thanks for sharing

Hendry
---
Posts: 8863
Joined: Fri Feb 19, 2010 7:49 am
Location: Black Canyon City, Arizona
is the one you think E. fasciculatus E. boyce-thompsonii maybe?
Here's to you, all you insidious creatures of green..er I mean cacti.
---
Peter-The Echinocereus you mention was salvaged from the southern foothills of the Tortolita Mountains. That's northern Tucson, or more specifically, Marana. I guess it could be boyce-thompsonii, if the species ranges that far south.
---
Posts: 10422
Joined: Thu May 24, 2007 6:16 pm
Location: Corona, California USA [Zone 10]
Contact:
Nice ones, Greg!
Here are a few more
[
Facebook Photo Album link does not require an account
--
https://www.facebook.com/media/set/?set ... 6a923b9722
" onclick="window.open(this.href);return false; ]
Ecer. triglochidiatus var. octacanthus
Ecer. dasyacanthus var. rectispinus
Ecer. fitchii (and friends)
Ecer. coccineus SB850
Ecer. rayonesensis LAU1101
Darryl
CoronaCactus Nursery | Ebay | Facebook
---
Those are some very nice specimens. As a big fan of the genus Echinocereus I am always surprised at the many species that are present. I just went ahead and bought two plants, one of which is an Echinocereus. The skinny stemmed plant produces a pink flower and supposedly is native to southern Texas. The person from Rio Grande Nursery selling these cacti did not know the scientific name. Probably it used to be called a "Wilcoxia" in the past.
The two favorite plants thus far for me are the E. dasyacanthus var. rectispinus and the E. rayonesensis. Got to love them!

Harald
---
Lookin' good, Darryl. Thanks for the link.
---
Harald, sounds like Echinocereus poselgeri.

Darryl, the SB850 looks great! It seems more in the trigloch group than the coccineus group. I'd love to see some more photos of it.

peterb
Zone 9
---