While I am still puzzled by the mapimiensis, I wanted to share a few pictures of intertextus that I took in the last days.
Typical intertextus is smooth, with appressed, interlacing pink-grey radial spines up to 1.5 cm long, the lower central being very short. In contrast dasyacanthus has diffused and longer spines, the lower central being as long as the others, up to 2.5 cm (-4).
So this plant is clearly intertextus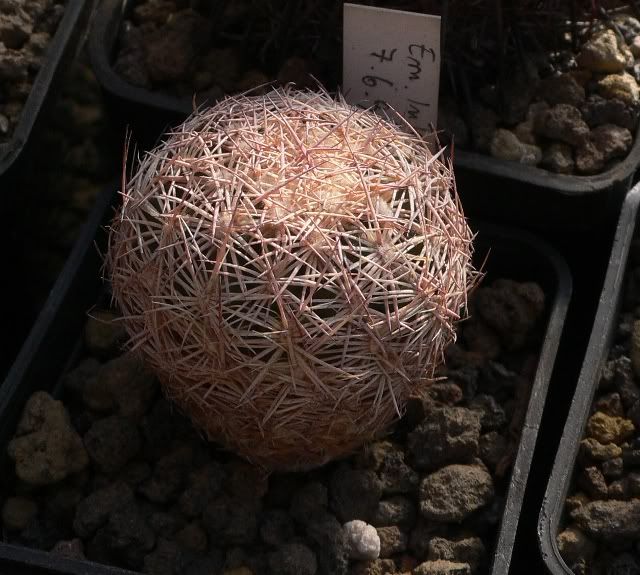 and this is dasyacanthus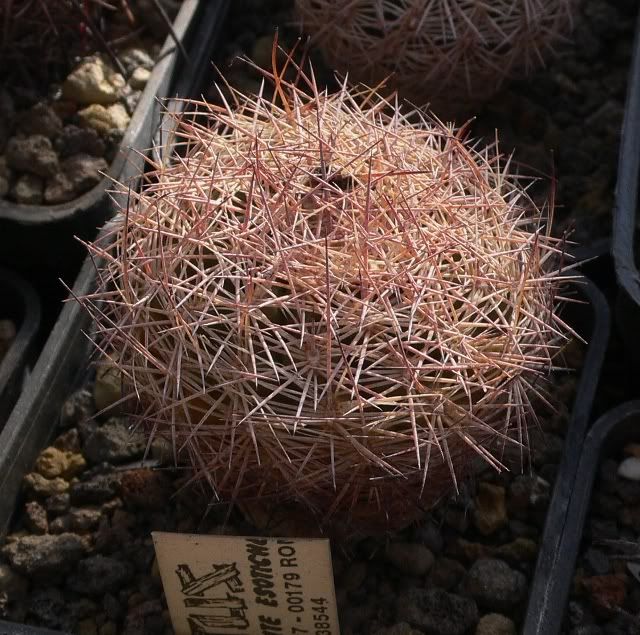 there are however intermediate forms, this is also dasyacanthus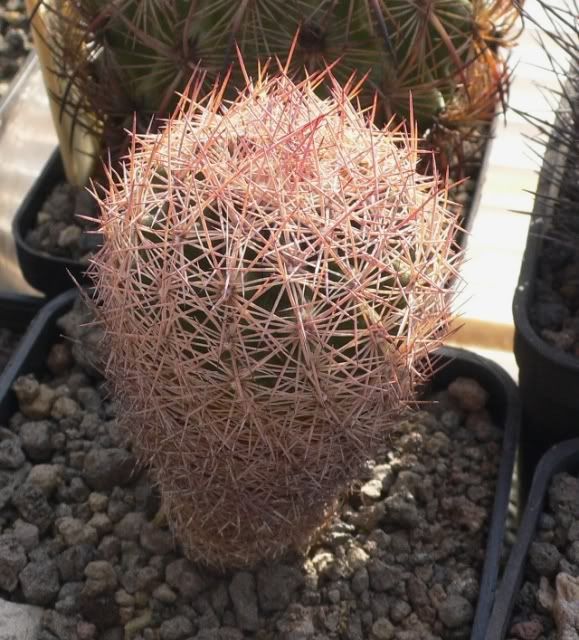 these seedlings are all 3 years old intertextus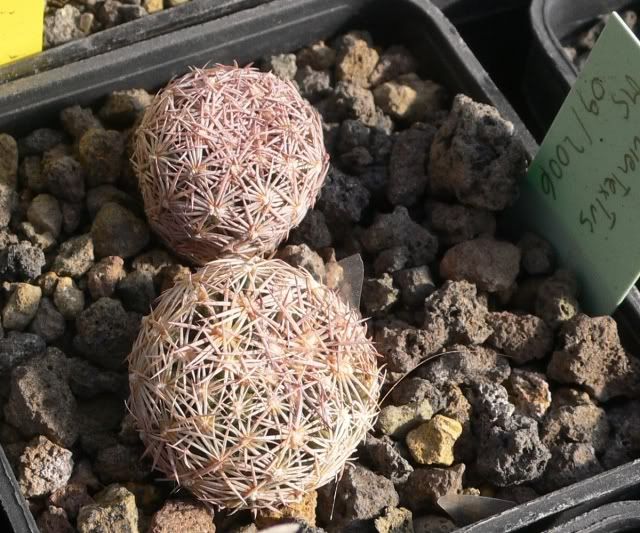 sb421
sb421 from the same seed batch with central spines!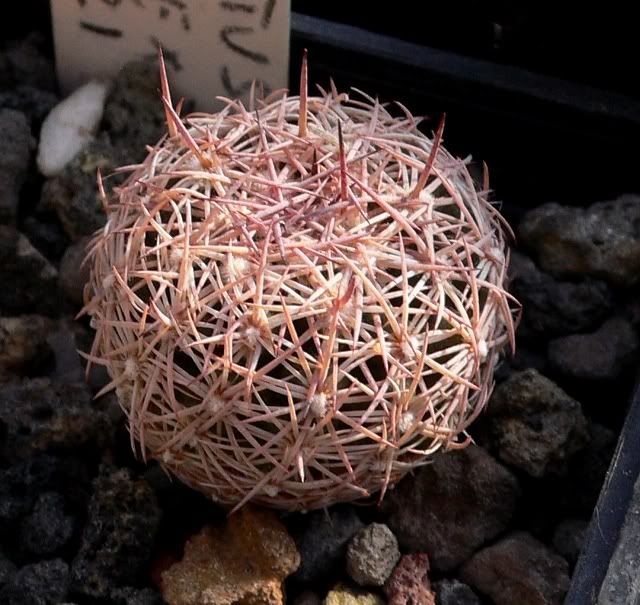 ciao